SHIFT HAPPENS | SEASON 1 • EPISODE 2
Joanna Jordan Reflects on Being a Mother to Adult Children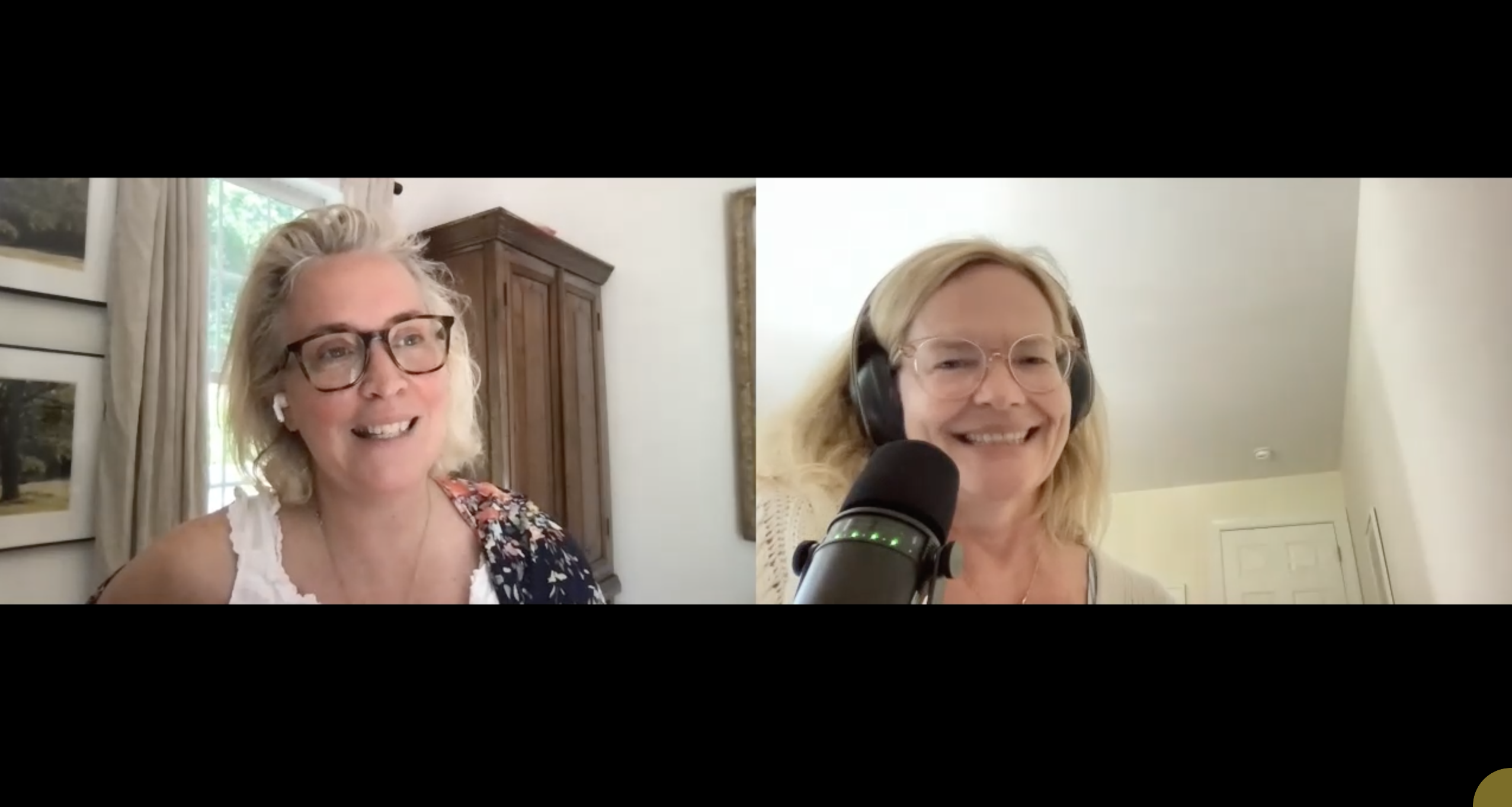 SHIFT HAPPENS is a Global Take on Women's Turning Points and Pivotal Moments
In this episode, Joanna Jordan, Founder and CEO of Central Talent Booking, shares how as a single, divorced, working mother, she had to manage a household with kids and employees for many years… When her third child left the house, she took time to think: what does it mean to be a mother to adult children?
Joanna Jordan is the Founder and CEO of Central Talent Booking, with offices in Los Angeles, New York and London.
For over 25 years, Central Talent Booking continues to be the most sought-after celebrity booking agency. With offices in New York, Los Angeles, and London, our global presence and vast experience have developed incomparable connections and nurtured strong relationships with influential industry leaders and A-list celebrities.
Our trusted team collaborates with each client to think creatively and intentionally about which talent–from the world of entertainment, music, sports, politics–will perfectly align with their mission. Our expertise provides innovative and personalized strategies across all types of media platforms: television networks (Disney-ABC, NBC, HBO, A&E, Comedy Central), daytime and late night shows, live events, streaming services (Netflix, Amazon), digital platforms, podcasts, and international outlets.
Central Talent Booking is a full-service firm with dedicated talent bookers experienced in establishing partnerships, talent producing, casting, creative consulting, and executing influencer & celebrity brand campaigns. With passion, diversity, and inclusivity as a cornerstone of our core foundation, CTB is a powerhouse booking company that goes above and beyond to add value and reach unrivaled results.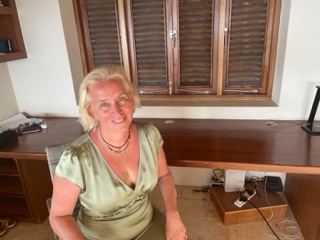 Claudia Mahler is a creative activist, with more than a decade of experience curating meaningful conversations for women in business, art and education in Europe and the United States.
She designs events for women's empowerment that emphasize organic connection and conversation to complement existing professional development training in a variety of work environments.
She has 20+ years of experience in communications and PR in Europe and the East Coast of the United States.​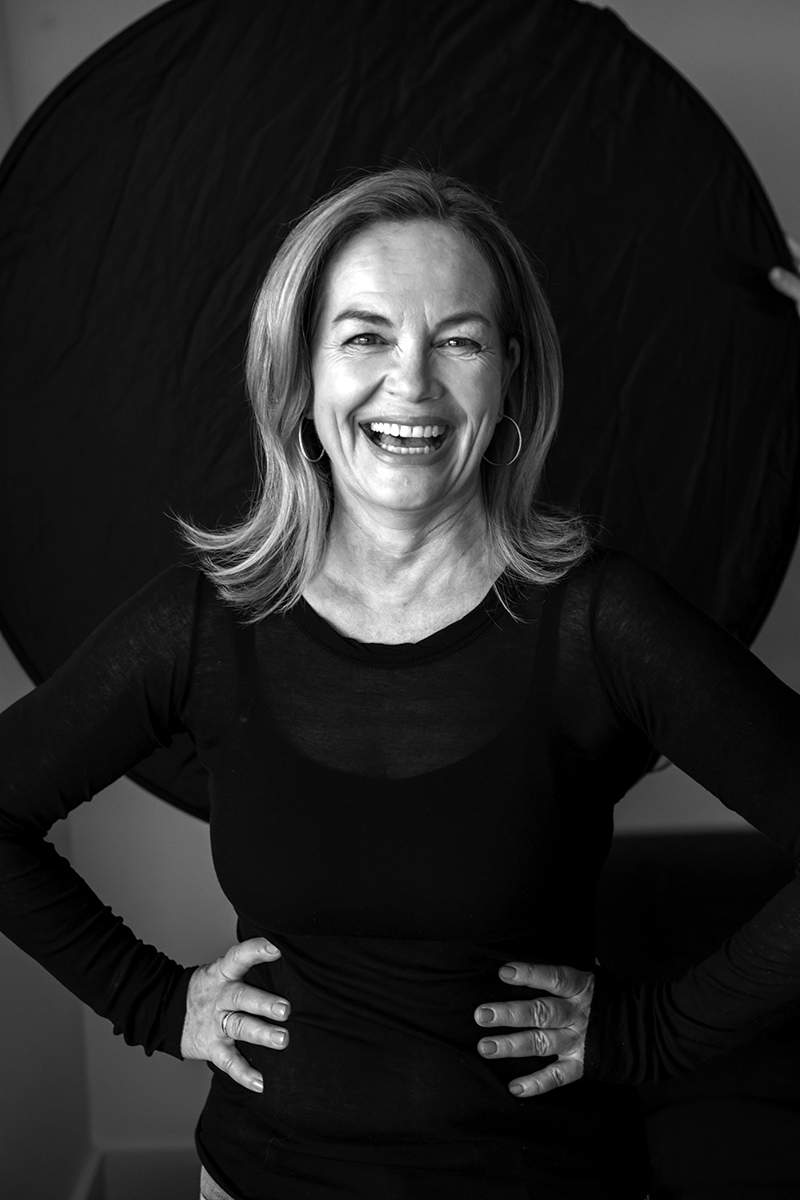 Becoming a Mother to Adult Children
Claudia: Hello, and welcome to SHIFT HAPPENS. My name is Claudia Mahler and I am curious about how women made it through turning points in their lives and how they reflect back on them.
Too often, women just get on with it. The everyday, the duties, the expectations—too often, life-altering events are being swept under the rug as life must go on.
With SHIFT HAPPENS, I want to create a space for women to pause for a moment and to share, to listen, and to feel heard. A space where we connect and talk about life and its pivotal moments—about the highs and lows, the challenges and the joys, about what has been gained and about how enriching change can be. Some things we hear are heavy, some are funny. They all put me in awe as they are honest and raw testimonies of life. This podcast is a little window into the world.
I invited women from all walks of life and various counties, countries and continents. I am in conversation with authors, business owners, artists, life coaches and change makers. All these women have their individual life story and much wisdom to share.
[Music]
Welcome to SHIFT HAPPENS.
Today, I am in conversation with Joanna Jordan. Joanna owns Central Talent Booking, a company she founded 26 years ago. She has offices and employees in New York, Los Angeles, and London. Joanna was a pioneer in the independent booking industry, leaving her job with none less than David Letterman back then.
She has three grown children, whom she raised and maneuvered through a New York upbringing all by herself. Last week, I visited Joanna in Hudson Valley.
On a crispy morning, we were sitting in our cotton nightgowns on a porch, rocking in her rocking chairs, watching the world go by and sipping rose tea.
While we were at it, I thought, let's do this conversation for my podcast, so we did. But we had to split up because I only know how to do recordings via Zoom. Joanna went into her first floor office, I was upstairs in the pink guest room. The setup actually took a minute or two, and then, still in our nightgowns, we finally and actually began, after Joanna reminded me to push the record button. Voila!
[Music]
Thank you.
Yeah, so now it's recorded, because I know that it needed to record. Thank God I'm with a professional.
So, welcome back to SHIFT HAPPENS. Today, I'm sitting with Joanna Jordan. Joanna Jordan is an entrepreneur. She's the founder and CEO of CTB, Central Talent Booking. She has offices in New York, Los Angeles and London. She's been working in this field for and as an entrepreneur for 30 years.
Joanna: 25.
Claudia: 25. And before, you've been doing this for David Letterman, correct?
Joanna: That's right.
Claudia: And a single mother of three now adult children, which she supported by herself all the way through.
Thank you, Joanna, for being with me today. And before we're digging deeper, I wanted to ask you a few quick questions.
I found those, you know, they're like common knowledge and I just think they're a nice little opener. Dogs or cats?
Joanna: Dogs.
Claudia: Flat or sparkling?
Joanna: Sparkling.
Claudia: Who would you play in a movie?
Joanna: So if I was an actress and I was going to play somebody?
Claudia: Yes.
Joanna: I would have to be Keira Knightley in Pride and Prejudice. Why am I forgetting the name? I would have to go with Pride and Prejudice. Yeah, very fitting. I love that movie. I love Pride and Prejudice.
Claudia: Rolling Stones or Beatles?
Joanna: Beatles.
Claudia: What's the last photo you took?
Joanna: The last photo I took…I'm looking at my phone, was—I think—of my daughter in her new car for college.
Claudia: Ooh. You're allowed to take one thing to a deserted island. What would it be?
Joanna: It has to be a thing, not a person?
Claudia: Could be a person, too.
Joana: If I could take something to a deserted island…
[dog barks]
Sorry, I that was my dog, if you can hear that.
Claudia: Yeah, you have two, right?
Joanna: I do. And what would I take to a deserted island? I think I would have to take a mattress.
Claudia: That's a good choice. We're getting older, Joanna.
Joanna: Yeah, I just would like to protect my sleep.
Claudia: That's wise.
So now that we know you a little bit better we can go to more of a personal conversation and I really want to ask you straightforwardly, what would you say has been really a shift in your life and in a pivotal moment?
Joanna: Well, you know, I was there's been many, you know, I'm 56 years old, so hopefully I've got a little wiser as I've gotten older. I do think for me, a powerfully emotional and also, a moment when I had to really reflect and really think about how my identity was shifting is when my third child—my final child—finished high school. Because that moment…
Claudia: When was that?
Joanna: That was last May. I was waiting for my daughter to turn 18 for quite a lot of reasons. But my identity for many, many years… I mean, my children were five years apart and then four years apart, so nine years apart from the oldest of the youngest.
So for 26 years, my identity was being a working mother—always a working mother—and then also a divorced working mother, and ultimately in many ways, a single working mother. Even though they had a relationship with their father, he was in another country and was not,
involved in the day-to-day, let's say.
So when Valentin, my third child, turned 18, I had to really do a lot of self-reflecting about the kind of mother I wanted to be to adult children. And I knew that I didn't want to be one of those parents that kind of expect their children to live for them. I wanted my children to live for themselves.
But when your ego is quite attached to being a mother of children, not adults, I really had to do a lot of inner work in understanding how I needed to shift my identity to allow myself to be free as in a new chapter in life, but also allow them to be free, where I didn't want them to feel they owed me anything. I wanted them to know that obviously I support them, I love them and my love is unconditional, and it's their time now. It's their time to go and be the young adults that they need to experience.
I mean, as we know as women of the age that we are now… it's a journey. They have their story to live. And we know that they've been conditioned by their lives. My children grew up in New York City. They had divorced parents. It was, you know, I'm not going to be one of those people who says "everything's amazing. We're all perfect."
It was a shit show half the time.
Claudia: Thank God.
Joanna: We were dealing with a lot of challenges throughout their childhood. But I'm grateful that they are now adults.
Claudia: I don't know how it was during COVID for you and your family, your children. I mean, did you spend, I assume, like my children were with us the whole time… yours probably also were, or the youngest at least. And do you think that that time was in a way strangely helpful for this shift that now happened of letting the kids go and facing the empty-nester phase?
Joanna: No, no, I actually, I think COVID was an interesting time for many reasons. For me, COVID was really an opportunity to kind of go back to the beginning of your priorities. You know, what are my priorities?
My priorities were making a living so I could support my children, keeping everybody safe… And also, I think for me, you know, I'm a meditator, so I used the time… I really used the COVID period to develop my daily practice, which I definitely still use today.
So on a personal level, COVID kind of gave me the opportunity to really, you know… I'm an early riser. I like to wake up very early in the morning, mainly because I have to let my dogs out to go to the toilet.
But once that is done, you know… this is maybe strange, but I love in the winter meditating to candlelight. I like to not turn on any lights when it's dark, and I like to light a candle and just feel the energy of the room with candlelight as the sun rises through the windows. For me, there's something very healing, very calming about that.
COVID was such a massive shift globally. I mean, I think the next few years will continue to be quite a cosmic shift in many different ways as well. I mean, it's going to be a roller coaster ride in anyone's life. I think everything we've learned from COVID… I think the economy is being very affected by COVID and the way the budgets in my business are all being reassessed…
So there's just a tremendous amount of shift and it's lucky we had COVID to kind of simplify our existence. Because honestly, I think a simple life is the best kind of life.
Claudia: So you said last year your daughter—your youngest daughter finished high school. So what has changed? As you said that, you know, it shifted you from being the mother into the empty nester.
Joanna: I mean, I moved. I moved from New York City to the Hudson Valley. So I moved from living in Manhattan to living, you know, in the countryside.
And COVID impacted the way my staff work. I have a main office in Los Angeles, but I also have employees in London and New York. Some of us work remotely, some of us work from the main office in LA, and I work literally, if I'm just doing Zooms all day, I'll stay in Hudson Valley. If I have to go into the city—I still have a place there because my daughters are there—but my 23-year-old daughter just graduated from NYU, and my 18-year-old took a gap year and was working in a restaurant and working at an art gallery, and now is about to go to Bard, which is close to where my house in the Hudson Valley is. So I'm excited about that because I love that she's going to be quite close.
Claudia: So empty nester, but not really.
Joanna: Yeah, she'll be coming back to do the laundry on Sundays. Yeah, so she is nearby, but it means that I have time alone.
And anyone who has had a lot of kids knows, you're waiting up for them to come home at night and then you're waking up in the morning to get them ready for school and your life is—I mean, I don't know about anyone else—but my life seems to revolve around their schedule more than my own.
And now I have a schedule. I have time. I have time to wake up slowly, enjoy the birds outside, and feel the nature surrounding the house. I can exercise without having people coming in and asking me questions. I can develop a daily practice and a schedule personally and professionally that helps me feel really grounded, helps me be able to breathe and kind of go back to my soul, go back to my root.
I think I'm slightly becoming my mother, you know, in the garden at least.  My English upbringing is definitely…
Claudia: So you planted roses?
Joanna: I planted roses. I'm very into lavender. I planted a lot. I made a little spiritual garden where I can smell honey suckles. I really love lavender and roses, I have to say. I think that's my favorite. But then my vegetable garden is a disaster. But I've decided I'm digging it up and starting again.
So I think I'm going to go very simple. I have trouble eating the lettuce I have grown because I always think about, I don't know why I used to grow some vegetables on my deck in the city and I just think about rats. I don't know why I just have a hard time eating lettuce…I don't know what it is. It's like some weird phobia that I have.
Claudia: Maybe that'll change when you've lived there longer.
Joanna: Maybe.
Claudia: Have you envisioned your life like this at all when you were younger? Like, did you ever want to live in the country? Your job is so busy, and so you're 24/7, and that probably has its glamorous sides and it's not-so-glamorous sides.
Joanna: As a child, I never envisioned how my career developed. I don't think I ever imagined having my own business and living in America and working with—I mean, my business is show business. So working with all types of different people—booking Oprah Magazine for 10 years, working with David Letterman for 10 years, working with Jimmy Kimmel for 18 years, working with the podcast Marc Marin since 2014. How many years is that? Nine years. I mean, I don't think I could ever have imagined how my career developed.
I grew up in the Far East and I went to British boarding school, and I moved to New York when I was twenty-two and I came here with a little red suitcase thinking I was just working on a little British TV show for a few months and then I never left.
So I don't think I've ever imagined anything really. I don't know.
Claudia: I wanted to ask you because one of my personal missions is to cultivate more opportunities for broader and inclusive real-time conversations like this in the podcast. Why do you think conversations like this are important?
Joanna: Well, I think truth is important. I think honesty is important. I think friendship is important. And if you can have conversation in safe places where you can open up to not only all the wonderful things that are happening in your life, but also the struggles that you have…
One of the things I'm happy about is, you know, being able to share your vulnerability is also a strength, right? And, you know, not to quote Brené Brown or anything, but we need to lean into our struggles and our struggles are not over, and it makes you much more human.
Everybody has a different story and no one's life is perfect. No one's story is perfect, but we can learn from each other and we can connect with each other.
I think what you're doing is beautiful because it's a way for women who maybe don't have as much confidence as they need to listen to a podcast about a different woman's story every week that might inspire them, might spark an idea, spark a conversation with a friend wherever they live.
Connection and conversation is important, especially for young women. It's important for them to feel heard and it's also important for them to not feel alone.
Claudia: Yeah, yeah, that's the loneliness epidemic. That's like, it's just, it's scary.
Joanna: I mean, I love solitude. Solitude and loneliness are different things, very different, right? And I think that I love solitude. I love it. It makes me feel so warm to my own personal needs and growth and having time to just reflect and be at ease and feel still.
When you meditate, if you imagine that you're a rock sinking to the bottom of a lake and then you just feel that quiet energy of the water—just like you're at the bottom of a lake—there's something so lovely about that. I love that.
Claudia: That's a beautiful image.
Joanna: Isn't it? I know. I use that one.
Claudia: You talked about struggles and vulnerabilities. You decided—just going back in time quickly—you decided to become your own boss and start your business. And your children were how old?
Joanna: I was pregnant with my second child when I started my company. I think, you know, I was working at David Letterman.
Letterman internally was…it was at the height of its game. I mean, it's the same, you know, it was the main New York late night show. Dave is a complex guy, a brilliant human being, always very good to me. I understood that I sold him well, you know, I was good at representing him and booking guests for his show.
That's what I was, my job was to be in charge of his talent department, and make sure that we had the right balance of guests every night—big movie stars, politicians, sports stars. Stupid human tricks, stupid pet tricks, music, all of it.
But after working internally there, I got pregnant with my second child and I really didn't want to be somebody that didn't get home at night till like eight o 'clock at night and my kids would be asleep. I just wanted to be able to be a working mother who could also balance motherhood.
So I decided to start my company and my whole attitude was, "if it goes well, you know, I can work from home and I can see them when they come home from school. And if it goes badly, you know, I'll just, I'll just spend a lot of time in the park with my kids." I mean, that was the thought process.
When I told the producer of the show and Dave that I wanted to start this company, I said, "I think that if you could have a group of talent bookers work for more than one media outlet, it could make for a good company." It was the first talent booking company of its kind. They said, "we'll be your first client."
Claudia: That's beautiful.
Joanna: Yes, I mean it meant that I still had to you know work within that—you know it was quite an intense place to work—but it was definitely a gift, and I am I'm grateful that I had David Letterman as my first client.
Then I started my business. I had the baby, Isabelle, and then I started building my business. My daughter's 23 and a bit now, and so it was 24 years ago that I started my company.
For a long time I had my office in my home, and pre-COVID, that started getting very tiresome. Having different employees arriving in my home every day had its challenges, but I didn't really have a choice because I also wanted to you know be there for my kids, so I just had to make it work.
Claudia: Okay, so 24 years and going, next year is a big anniversary… what's ahead for you?
Joanna: I'm very driven. I'm very ambitious. This story is not over, I have a really amazing team. I'm very impressed with all the mistakes you make during 24 years. I've managed to now have an incredible talent booking team. I'm very proud to be the pioneer in this industry. There are other talent booking companies, but I believe we're still probably the biggest and in my opinion the best. We are focused on the industry developing and changing and being competitive and looking at ways to enhance all types of areas of business as the industry changes.
It's exciting, it's motivating and you know, I have a lot of plans but I'm not going to tell you what they are. But it's all exciting and we'll see if I manage it. But I definitely have a plan and I definitely know where I'm going. I have a goal, I have a purpose, I have all those solid Oprah words.
I am driven, I'm focused, and I'm going to do my best.
Claudia: Beautiful. Well, thank you so much for sharing your wisdom with us and I wish you a wonderful rest of the day.
Joanna: Thank you, thank you for having me.
Claudia: Thank you, Joanna.
We sure had a lot to cover this morning in Hudson Valley and it was so inspiring to listen to Joanna, how she so consciously is stepping into this new phase of her life… of being the mother of grown children and not having little ones running around the house anymore. Yes, it's empty nester, and it gets hollow in the house and in the apartment, but there's a whole next phase waiting and she's ready to embrace it. It was a wonderful spark of inspiration and energy.
SHIFT HAPPENS has been created and is hosted by me, Claudia Mahler. Editing, Andy Morrison, Communications and Marketing, Amy Jacobus and Jessica Pearson from Amy Jacobus Marketing.
I hope you felt connected and heard while listening to SHIFT HAPPENS.
More Episodes of SHIFT HAPPENS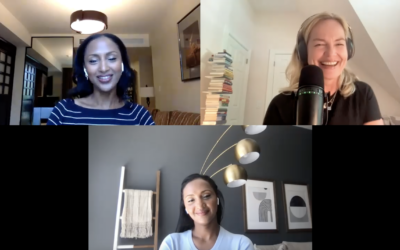 In this episode, Feven and Helena Yohannes, co-founders of 2•4•1 Cosmetics, share how their first pivotal moment actually happened before they were even born—the sisters are originally from Eritrea, and came with their family via a refugee camp in Sudan to the United States.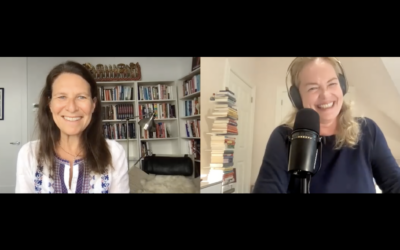 Author Deborah Copaken shares how she went from worrying about the future and fretting over the past to simply being present, and how that moment has reverberated.
Will You Leave a Review?
Reviews help podcasters build credibility on Apple and other networks!